Valid credit cards must be provided when booking tee times for Saturday or Sunday. Reservers will only be charged in the event of a no-show. The no-show fee is $25 per player.

Players may change or cancel a reservation 24-hours in advance without penalty; the no-show rate will be applied if changes are made within the 24-hour window.
---
Tee times are available to the public and may be reserved via phone or online.
Players may reserve for groups of 2, 3, or 4.

Times may be reserved 5 days in advance.

Members may reserve tee times 2 weeks in advance.

For larger groups, call the Golf Shop at (301) 314-GOLF (4653).

Singles must walk on. Please call ahead for availability.

9 hole carts are available for $10

Cart Fee is required Friday-Sunday prior to Mid-day rate

No 9 hole golf rate is available on weekends
---
2016 Spring Rates
Beginning April 18, 2016
Twilight will begin at 4:00 pm each day
Mon-Fri

Sat/Sun & Holidays

18-Holes

(Open - 11:59am)

$30/$47


Walking/Riding
$59
Riding


9-Holes

$20/$30
Anytime

N/A

Mid-day

(12:00 - 3:59pm)

$25/$42


Walking/Riding

$30/$47


Walking/Riding

Twilight

(4:00pm - Close)

$20/$30
Walking/Riding
$25/$35
Walking/Riding

Senior
(60 & Over)

$25/$42




Walking/Riding

$35/$50

**Applies to all UMCP
Students & Kids Under 18

Mon-Fri

Sat/Sun & Holidays

18-Holes

(Open - 3:54pm)

$20/$37
Walking/Riding
$27/$44
Walking/Riding

9-Holes

$20/$30
Anytime

N/A

Twilight

(4:00pm - Close)

$20/$30
Walking/Riding

$25/$35




Walking/Riding
The Student Rate apply to University of Maryland College Park students only.
Players 17 years of age or younger qualify for the Junior Rate.
Players 60 years of age or older qualify for the Senior Rate.
**Students must have their valid University of Maryland Student ID present to receive discounted rate. No exceptions.**

---
Please plan to arrive and check-in 20 minutes before your starting time.
Expected pace of play is 4 hours and 10 minutes.

Players are required to obey all posted cart rules.

All players must register in the golf shop prior to teeing off.

Appropriate golf attire is required. This includes pants or bermuda length shorts, collared shirts, and appropriate footwear (Metal spikes, flips flops, and other open-toed shoes are prohibited).

Please keep your receipt in your possession at all times while on the course.

Rain checks will only be given when raining and with a receipt present; no rain checks will be given after making the turn.

Each player must have at least 5 golf clubs and a bag. Rental sets can be purchased in the golf shop.

Singles and two-somes are subject to pairing at any time.

Outside food and alcohol are not permitted on the golf course.

---

Join our E-Club

Sign up for the UMGC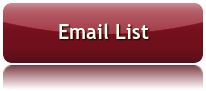 and stay up to date on the latest events, specials, and deals

---